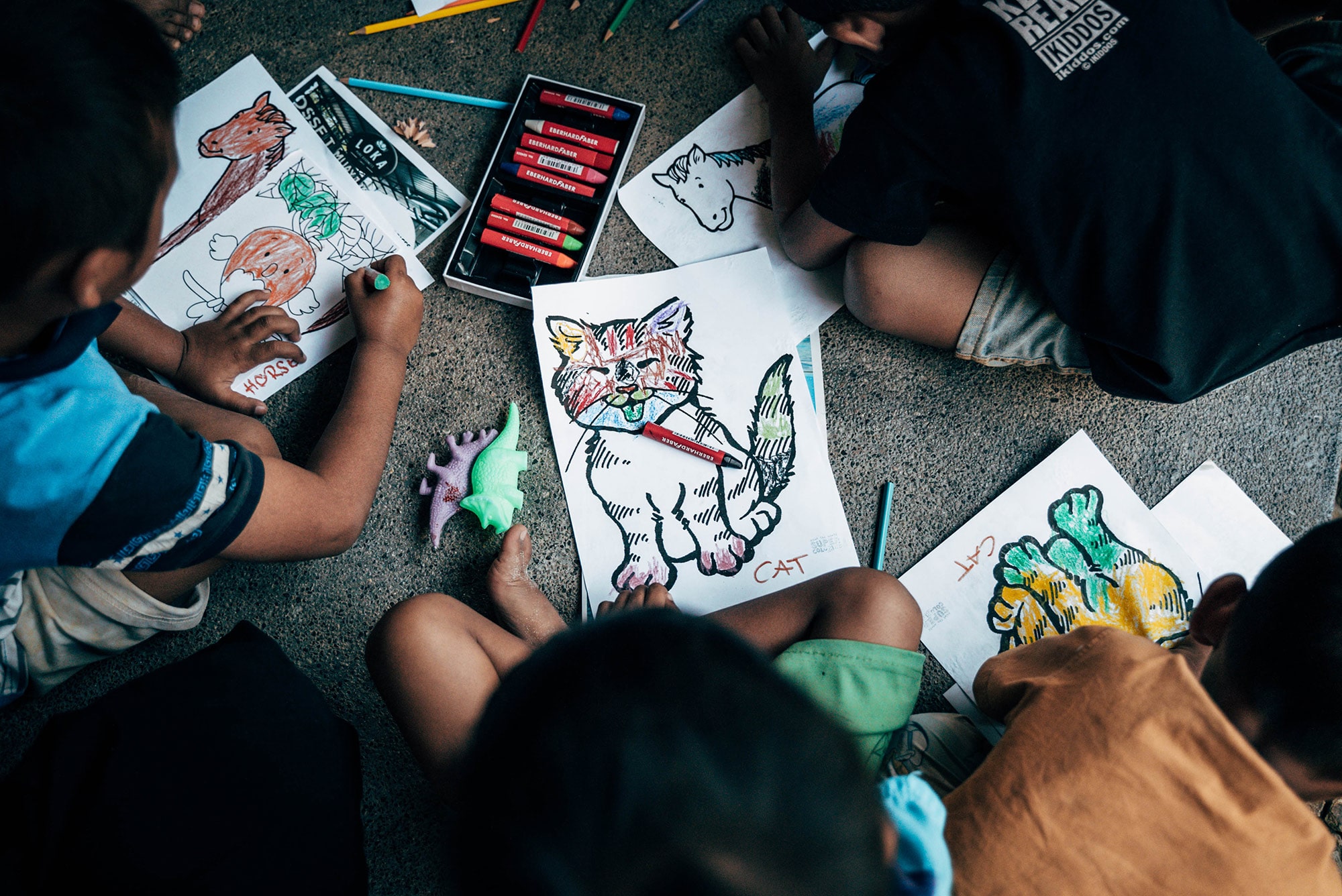 Our Learning Center
We believe that creative subjects such as art and music lessons will support creative and independent thinking of our children. Creative thinking will be important to create future business ideas. Complimenting this skill with English is also an important key for a bright future.
Yes, all kids go to the local school, but these creative subjects and English lessons are not focused on enough in our opinion. We try our best to not create a typical school surrounding but rather a learning centre where the kids love to come to, to learn and to play. A creative environment, where they have access to books, pens and paper.
Our current program consists of:
- English classes
- Swimming lessons
- Dancing classes
- Yoga
- Outdoor sports classes
- Art classes
- Music
- Environmental awareness class
- Plastic recycling workshops
- Little Library for children's books
- Toys and Playground area
In the future we are aiming to offer
-Medical care (1x annually dentist and doctor visit)
Can I visit the Foundation
Yes you can!
MONDAYS between 4-5pm our doors are open to see the learning centre and the recycling centre.
Please write us a short email or WhatsApp message so we can make sure we have a coffee ready for you;)
Please don't just walk in as we don't want the classes to get disturbed and we want to make sure someone is there to show you around and give you information about our project. If Monday does not work for you can also visit us by appointment.
Thank you for caring.